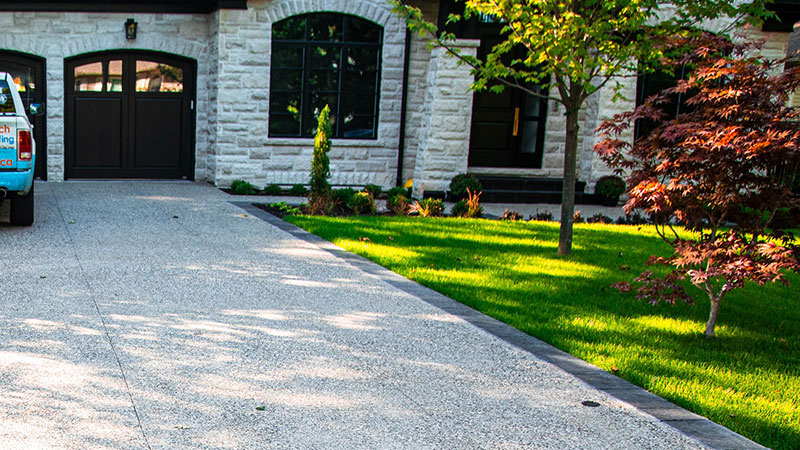 Polished concrete flooring – Sleek, stylish, and low maintenance
Shannon M. Fitzgerald, 4 weeks ago
3 min

read
123
Polished concrete floors are growing in popularity for residential and commercial spaces alike. Once considered industrial, concrete has emerged as a sophisticated and durable flooring option. The polishing process exposes the underlying beauty in concrete, transforming it into a modern, stylish surface. With cutting-edge techniques, concrete achieves looks ranging from satin sheen to hyper-reflective gloss. Best of all, polish requires minimal maintenance over its long lifespan. If you're looking for a floor that combines sleek aesthetics, durability, and low maintenance polished concrete deserves a second look.
Sleek and stylish
Polished concrete floors have an inherently sleek, contemporary appearance. The smooth, continuous surface looks especially elegant in modern and minimalist-designed spaces. The polishing equipment uses progressive diamond grinding pads that hone down the surface. This exposes the fine aggregates and natural variations in the concrete slab, creating an organic, mottled look. There are no seams, ridges, or grout lines just continuous color and sheen. 
Custom coloring concrete before polishing adds further design versatility. Integral stains produce vibrant effects and unique patinas. Popular stain colors include warm earth tones, bold primary hues, or subdued neutrals. Metallic stains create an iridescent shimmer. Dyeing concrete Sutherland Shire allows you to achieve any tone on your aesthetic spectrum. Sophisticated staining techniques like acid-washing create mottled, antiqued patinas. 
Beyond colors, concrete polishing can achieve many different sheens. Multi-step resinous coatings result in gleaming, mirror-like finishes. More satin polishes soften concrete's industrial edge. The polishing process also enhances the depth and clarity of color in stained concrete. This produces a luxurious, translucent effect. With endless finish and color options, it's simple to customize polished concrete for your unique space and style sensibilities.
Durable and low-maintenance 
In addition to its aesthetic appeal, concrete flooring provides unmatched durability. A properly poured and finished concrete slab lasts 50 years or more. The dense, compressed composition is nearly impervious when fully cured. Unlike other floor materials, polished stands up to heavy foot traffic without showing signs of wear. The nonporous surface resists scratches and scuffs. It does not harbor dust, allergens, or bacteria. Concrete remains looking like new even after decades of use and abuse in busy commercial settings. And it only gets better with age as the patina develops.
Polished concrete requires no waxing, sealing, or repetitive refinishing like other floor materials. Routine cleaning is quick and easy just sweep and mop with neutral pH cleaners. Smells and spills wipe away without being absorbed. Any stains that develop are chemically etched away. Avoiding wax and coatings eliminates periodic stripping and reapplication. It saves considerable time and costs compared to flooring like vinyl, wood, or natural stone.
Versatile applications
Residential living spaces – Provides an elegant, modern foundation for living rooms, bedrooms, and dens. Stands up to kids, pets, and parties while retaining its smooth sheen. 

Outdoor areas – Extend the polished concrete look outside by using it on patios, walkways, and pool decks. Provides a durable, low-maintenance finish.

Concrete steps – Matching tread and risers carry your flooring elegantly between levels. Coordinating nosings are available.
With innovative techniques, concrete will be polished to integrate seamlessly with other materials like stone, tile, and wood. It allows for eye-catching inlays or borders.
Related posts